Obama's Season Finale - Guantanamo Bay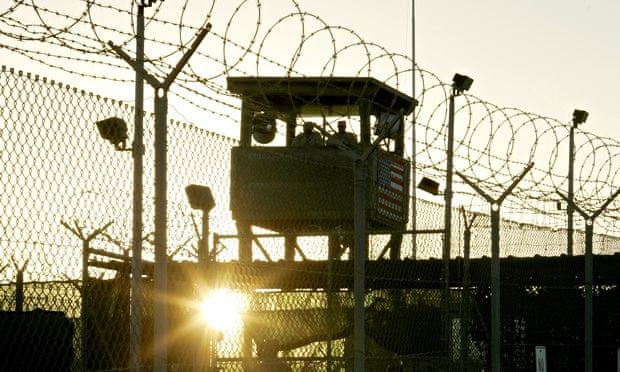 Guantánamo Bay. Photograph: Joe Skipper/Reuters/Corbis
As President Obama nears the end of his final term, his mission to close the detention facility at Guantanamo Bay has become more and more important to his legacy as president. And it should – after all, he won a Nobel prize for just talking about foreign demilitarization, and he campaigned heavily on it in 2007, to the great pleasure of the Gitmo inmates.
To date, many of the detainees have been transferred or released, and the prison's population sits at 76, with 34 approved for a future transfer.
Guantanamo was opened in the aftermath of 9/11, to keep potential and known threats off American soil. Despite this, there is controversy surrounding the incarceration of the inmates at Gitmo. If President Obama closes the facility, these inmates, some participants in the atrocities of 9/11 and since, will likely be moved to a new prison in the States. They will be transferred to their home countries- not necessarily imprisoned. They'll be released.
An article from the Associated Press describes a detainee petitioning for transfer out of Guantanamo: "A board reviewing the status of prisoners at Guantanamo Bay has decided against releasing a Saudi who U.S. authorities believe narrowly avoided becoming one of the hijackers in the Sept. 11, 2001, terrorist attack.
Lawyers for prisoner Mohammed al-Qahtani asked the Periodic Review Board last month to send the prisoner to a rehabilitation center in Saudi Arabia for treatment of severe mental illness. The board, made up of representatives of six government agencies, turned down the request in a statement released Wednesday.
The board cited several reasons for its decision, including the fact that al-Qahtani "almost certainly" had been chosen by senior al-Qaeda members to be the 20th hijacker in the Sept. 11 plot and his "refusal to respond to questions" about his past activities.
Al-Qahtani tried to enter the U.S. before the Sept. 11 attack but was turned away by immigration officers at the airport in Orlando, Florida. The suicide attack went ahead with 19 hijackers, killing nearly 3,000 people in New York, Pennsylvania and Washington. He was captured in Afghanistan and in February 2002 taken to the U.S. base in Cuba, where he was subjected to brutal interrogation that a senior Pentagon legal official later said amounted to torture.
The U.S. charged al-Qahtani before a military tribunal along with five other prisoners with war crimes for the Sept. 11 attack. But the charges against him were withdrawn because of his treatment at Guantanamo. The case against the others has been proceeding slowly at the base but no trial date has been set."
Do we need a better reason to deny requests to send people like this back home?
USMC(Ret.) General John Kelly, overseer at Gitmo from 2012 until January 2016, spoke about the detainees on NPR, saying, "We can quibble over what they were doing on the battlefield when we took them, but every one of them is a bad guy." The Defense Department was quoted as saying "93 percent of the detainees still at Guantanamo as of late last year were high risk for re-engagement in terrorism."
President Obama may be anxious to make good on his campaign trail promises, but if the last eight years are an indicator, it is a reckless decision, and one that disrespects the troops that have died to defend this country. What do our veterans have to say about releasing the men who have kept them overseas for fifteen years? What does an informed American have to say about bringing the men who have been described as "the worst of the worst" onto home soil and instating them in prisons designed for the "Average American criminal"? Although they are valid concerns that should be addressed and dealt with legislatively, this isn't about the ramifications of delayed justice or enhanced interrogation; it's not about detaining without trial. It's about understanding the real consequences of closing the Guantanamo Bay detention facility in the next six months.
Associated Press, "U.S. board declines to release '20th hijacker' from Guantanamo." 8:31 p.m. EDT July 27, 2016. Web. August 9, 2016.
Riechmann, Deb. "Report offers details about Guantanamo detainees on way out." Associated Press. 7:79 AM EDT August 10 2016. Web.
NPR, "The Case For Closing – And Keeping Open – Guantanamo." 8:16 AM EDT March 6, 2016. Web. August 9, 2016.